A United Future: Skies Magazine
In 2015, New United Goderich sat down with Skies Magazine to discuss the evolution of the company and how it has evolved into a complete MRO service.
Throughout the article, New United Goderich discusses the birth of the company, how our team has overcome challenges, and plans for the future.
Article published in Skies Magazine on  by Lisa Gordon.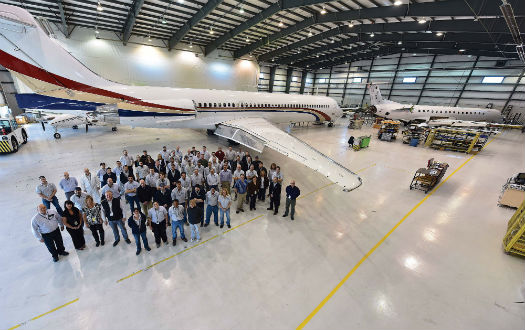 About New United Goderich
Located in Huron Park, Ontario, 35 minutes northwest of London, Ontario, New United Goderich has a 25-year heritage as an aviation maintenance facility that has evolved into a complete MRO and refurbishment center. At New United Goderich we do everything from aircraft maintenance to modifications, avionics installations, conversions, refurbishments, and exterior aircraft painting.
With a team of over 100 skilled technicians and craftsman – our multi-hanger facility supports the aerospace industry around the world.
We provide our clients with peace of mind that their aircraft is in the best possible hands.