Aviation Artisans & Craftsmen
An aircraft takes off against the wind – not with it. At New United Goderich, we follow suit.
Since take off in 1993, we've been facing the headwinds of the aviation industry with skill and precision, and it's created nothing but upward movement. With a private airfield in Southwestern Ontario and facilities in Changzhou, China servicing every corner of the map, we're the aviation artisans the world trusts to keep their planes as equally stunning as they are safe.
Whether you require aircraft maintenance, modification or refurbishment, our engineers and craftsman match passion with professionalism and excellence with adherence to aviation standards.
Ready to meet us?
You're cleared to land.
Services
Helping you take off with safety and style for 25 years.
Projects & Portfolio
Gulfstream G-100
This Gulfstream G-100 project was an exciting project for our customer.  Our Sales, Interior and Paint Teams took pride in refurbishing this aircraft inside and out. Long hours and hard work paid off especially when the look of  happiness showed on our customer's face the day of completion. The aircraft was completed beyond their expectations.
See this project
Bombardier CRJ200 VIP Conversion
After a detailed discussion with our client about their operational needs and their visual design concepts, New United Goderich designed a conversion to take an average regional airliner of 50 passengers and transform it into a luxurious custom VIP business jet for 15.
See this project
When it comes to Aircraft care, demand first class
Testimonials
"I would like to express my thanks for the work done on my aircraft at New United Goderich in Huron Park Ontario.
I recently had an exterior paint job carried out, on my Navajo, by the team at New United Goderich. The quality of their work was outstanding. The project management team truly understood my requirements and were great communicators addressing issues with the aircraft. To top it all off, the aircraft was delivered ahead of schedule! Even though I operate a small aircraft I was given the same level of service as if I had a BBJ.
To the whole team at New United Goderich, my sincere thanks for a job well done."
To say I am extremely pleased is an understatement and the final result is well beyond my expectations. Your attention to detail and craftsmanship is exceeded only by your prompt attention to the inevitable squawks that occur after such an extensive project, which squawks were few and minor in nature. Equally important is all of this was accomplished at the contracted price. Working with the many talented people at New United Goderich was a pure joy and an easy collaboration as unexpected issues came up and the scope of work expanded. It almost felt like you considered MM your airplane...
...It is without reservation that I have and will in the future recommend your facility to anyone considering upgrading or modifying their aircraft. Thank you for playing a major role in the rebirth of MM.
Aptitude for Altitude
Certifications & Approvals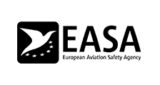 Your Legacy. Our Speciality.