Quality, customer service, and integrity.
From its humble beginnings as Phoenix Aviation in 1993, our company has evolved to become New United Goderich Inc. the one-stop aircraft heavy maintenance and modification shop. With over 100 skilled employees, we have the capability to perform almost any task within the realm of aircraft maintenance, repair, paint, refurbishment, and modifications.
Our modern multi-hanger facility in Huron Park, Ontario Canada (ICAO: CYCE, IATA: YCE) contains two large paint bays, an interior refurbishment workshop, a composite/structures repair workshop, a custom cabinetry workshop, an avionics diagnostic department, and an engineering department. One of our hangars is even large enough to accommodate an aircraft up to the size of a Boeing 737 or Airbus A320 series.
Let us be your partner for aircraft modifications.
Over the years, our experience has grown to cover many different models of various aircraft manufacturers, including Boeing, Bombardier, Embraer, Gulfstream, and Dornier just to name a few. Over 25 years of industry experience has taught us to provide a quality crafted product with an unrivaled focus on aviation safety.
As a result, our work is approved and certified by Transport Canada, the Federal Aviation Administration (FAA), the European Aviation Safety Agency (EASA), the Brazilian National Civil Aviation Agency (ANAC), as well as the Civil Aviation Administration of China (CAAC).
From Tip to Tail
New United Goderich Inc. provides full aircraft maintenance and support from "tip to tail". From initial quote through to project completion, we bring unparalleled experience to every stage of the aircraft work scope. Our team consists of highly trained engineers, technicians, and craftsman that customize each component specifically for your aircraft requirements.
We will work with you to achieve your project goals efficiently and cost-effectively.
Aptitude for Altitude
Certifications & Approvals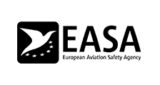 Make a Statement in the Skies