Your Trusted Aircraft Cabinet Maker
Our aircraft cabinets are completed from scratch entirely in-house. Our experienced and versatile tradespeople are able to fabricate and finish any custom designed galley or monument that our clients need. We can even take a client's concept idea and build it to fit the existing aircraft floor plan.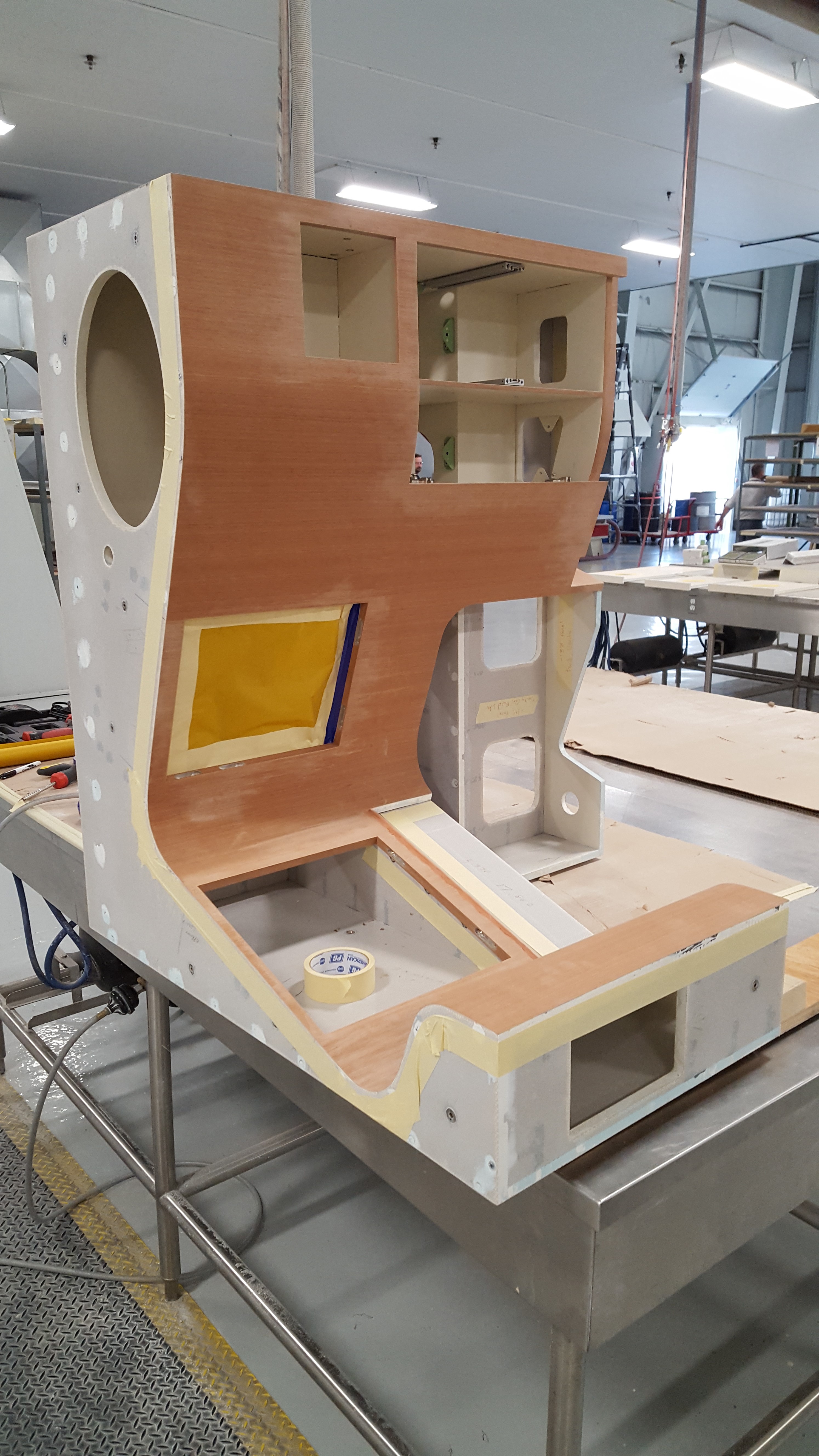 Customized Aircraft Cabinets
Working with wood  veneer and composite panels, our aircraft cabinet makers can build your ideal monuments from the bottom up. The added style of a custom wood veneer or laminate pattern gives a monument character. We can also stain our wooden veneers to match an exact cabin color scheme.
Custom Hydrographics
Custom hydrographic applications can also be applied to monuments to create a unique look to an aircraft interior. These techniques can also be applied to cabin partitions and bulkheads in order to match all aspects of a cabin's design scheme. All monuments, galleys, and cabinets can be finalized in either a high gloss or a satin finish.
Make a Statement in the Skies