Cabin Management Systems & In-Flight Connectivity
Solutions to Keep you Connected
As a dealer for the leading providers of the latest in aircraft communications technology, New United Goderich can provide a diverse variety of cabin management systems, satellite communications systems and connectivity solutions for our clients. Our staff is very experienced in both aircraft conversions and major modifications.
No solution is too complex for our staff. Offering the Satcom Direct, Gogo Business Aviation, Honeywell and Bendix King product lines for aircraft cabin connectivity.
Product Lines for Aircraft Cabin Connectivity
SatcomDirect:

Satcom Direct (SD) and its companies provide global connectivity solutions for business and general aviation, military, government, and head of state aircraft. The company also provides land mobile services to areas with connectivity limitations.
Featured Satcom Direct Products:
Jet ConneX
Experience the fastest in-flight internet connection available in the world today with Satcom Direct and Jet ConneX. Jet ConneX (JX) allows you to stream videos, make phone calls, watch live television – just like you would in your home or office, at all phases of flight, anywhere you fly. Anywhere.
Honeywell:


Honeywell develops solutions for more fuel-efficient and environmentally friendly airplanes, more direct and on-time flights and safer flying plus engines, cockpit and cabin electronics, wireless connectivity equipment and services, logistics, and more.
Featured Products:
OvationTM Select Cabin Management System
The Ovation™ Select cabin management system design, diagnostic tools and global support network keep the cabin system available and the aircraft flying. This technology ensures passengers are able to make the most of their travel time and enjoy their overall in-flight experience.
Jet Wave
Honeywell's Jet Wave is the exclusive hardware that enable business aviation aircraft to connect to Inmarsat's Global Xpress KA-band service – JetConneX. JetConneX is the first consistent high-speed broadband service to span the world. Operating on Inmarsat Aviation's GX Ka-band network, enables by three satellites covering the globe (Polar regions excepted).
Bendix King:

BendixKing is committed to the creation of innovative, reliable, intuitive avionics for the general aviation pilot. When you choose to fly with BendixKing you can be confident that the products you depend on today will serve you well into the future.
Featured Products:
BendixKing AeroWave 100
Our next generation high-speed in-flight Internet solution that offers affordable worldwide connectivity to general aviation aircraft; including twins, turboprops and light jets. The new LGA is the world's smallest footprint Inmarsat LGA antenna, enabling discreet installation even on smaller airframes.
Gogo Business Aviation: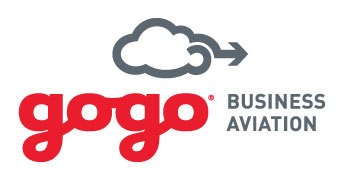 Gogo Business Aviation pioneered in-flight connectivity and continuously innovates to provide solutions to connect passengers, pilots, and planes. No matter what you fly, or where you fly it, Gogo has a solution designed to connect you seamlessly to the world.
Featured Products:
AVANCETM L3 System
Gogo AVANCETM L3 offers the smallest, fully integrated inflight connectivity system available for light to mid-size aircraft. Experience the power of the revolutionary Gogo AVANCE platform on our proven Gogo Biz broadband network.
AVANCETM L5 System
Gogo AVANCE™ L5 is your unified Gogo Biz® 4G technology platform that delivers an incredible inflight experience. From streaming video and audio, to on-demand movies, TV and magazines, to personal smartphone use, real-time data for cockpit apps, and remote monitoring and support, with Gogo AVANCE L5 you can do it all.
Our Avionics Team is capable of outfitting any aircraft with the most state-of-the-art products available on the market today.
In 2015, two Bombardier Challenger 601 aircraft arrived at our facility in pretty poor condition from Europe. They ended up being a two-year project to complete. Both aircraft required routine & heavy maintenance inspections and repairs. We completely refurbished the entire interior with all new leather, wood veneer, plating, and monuments. The aircraft were painted with a unique black and red stripe pattern. In the cabin, we upgraded the In-Flight Entertainment system to the Jet Jukebox Audio/Video on Demand Server with Rosen Aviation Displays With remote iPad controls. We even added an aircraft flight display upgrade that allowed the passengers to view a moving map displaying the aircraft's position on earth, its speed, altitude and direction of travel.