Technological Upgrades
Aviation regulatory bodies around the world are now mandating more and more technological upgrades to aircraft systems. New United Goderich has been keeping up with these trends and as an experienced aircraft maintenance facility; our avionics team has a large breadth of experience and product knowledge with various manufacturers of avionics systems.
Avionics upgrades aren't only prudent to comply with regulatory mandates, they can also improve aircraft capabilities.  Our team has the understanding to upgrade the cockpit systems of most aircraft types. We have encountered many standard and non-standard cockpit avionics suites, meaning that no aircraft is too complex to upgrade.
The grounded team trained to keep you in the air.
Our team has expertise that reaches well beyond the routine checks of an aircraft's Pitot/Static system, VHF radios, ADFs, VORs and DME. Our capabilities allow us to install any manner of new avionics system as well as upgrade a client's aircraft's existing avionics components. In fact, our team specializes in modernizing older aircraft to operate in the modern world. Working in conjunction with our Engineering department, our team can also install any Supplemental Type Certificate (STC) or help our clients develop their own to fit their specific needs.
New United Goderich Provides Upgrades and Installations of the Following Systems:
Automatic Dependent Surveillance-Broadcast Solutions (ADS-B (OUT))
Wide Area Augmentation System with Localizer Performance with Vertical Guidance (WAAS LPV)
Future Air Navigation Systems (FANS 1/A)
Controller-Pilot Data Link Communications (CPDLC/Link 2000+)
Electronic Flight Information Systems (EFIS)
Global Positioning Systems (GPS)
Terrain Awareness Warning Systems (TAWS)
Enhanced Ground Proximity Warning Systems (EGPWS)
Attitude & Heading Reference Systems and Inertial Reference Systems (AHRS, IRS)
Traffic Collision Avoidance Systems (TCAS)
Air Data Computers (ADC)
Flight Data Recorders (FDR)
Cockpit Voice Recorders (CVR)
Emergency Locator Transmitter (ELT)
Flight Management Systems (FMS)
Avionics Dealers
New United Goderich Inc. is a dealer for Honeywell Aerospace and Bendix King, which allows us to provide unique solutions to our client's aircraft needs. We offer various Honeywell upgrade programs
Honeywell:


Honeywell develops solutions for more fuel-efficient and environmentally friendly airplanes, more direct and on-time flights and safer flying plus engines, cockpit and cabin electronics, wireless connectivity equipment and services, logistics, and more.
Genesys Aerosystems:

Genesys Aerosystems brings together Chelton Flight Systems, Inc. and S-TEC Corporation, previously doing business as Cobham Avionics. Key technologies include synthetic vision with three dimensional highway-in-the-sky navigation, integrated flight management and hazard alerting, and ultracompact, highly ruggedized sensors that provide ultimate customer benefits of increased safety, improved dispatch rates, mission flexibility, and seamless future growth. Approved for all classes of aircraft, the company's uniquely customizable open-architecture systems dramatically reduce integration costs and schedules for both OEM and retrofit applications. Genesys Aerosystems brings together Chelton Flight Systems, Inc. and S-TEC Corporation, previously doing business as Cobham Avionics.
Featured Products:
HeliSAS Helicopter Autopilot and Stability Augmentation System: HeliSAS is a state-of-the-art helicopter autopilot system from Genesys Aerosystems. Its cutting edge technology improves safety and reduces workloads for both light and medium helicopter pilots

S-TEC Autopilot: Genesys Aerosystems provides industry-leading S-TEC autopilot solutions for Part 23 and Part 25 airframes. With STC's on nearly 1,000 airframes and more than 40,000 units shipped, S-TEC is the recognized digital and analog autopilot leader for commercial, military and government around the world.
Gogo Business Aviation: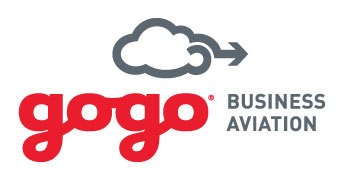 Gogo Business Aviation pioneered in-flight connectivity and continuously innovates to provide solutions to connect passengers, pilots, and planes. No matter what you fly, or where you fly it, Gogo has a solution designed to connect you seamlessly to the world.
Featured Products:
AVANCETM L3 System: Gogo AVANCETM L3 offers the smallest, fully integrated inflight connectivity system available for light to mid-size aircraft. Experience the power of the revolutionary Gogo AVANCE platform on our proven Gogo Biz broadband network.
AVANCETM L5 System: Gogo AVANCE™ L5 is your unified Gogo Biz® 4G technology platform that delivers an incredible inflight experience. From streaming video and audio, to on-demand movies, TV and magazines, to personal smartphone use, real-time data for cockpit apps, and remote monitoring and support, with Gogo AVANCE L5 you can do it all.

FreeFlight Systems:
FreeFlight Systems designs, manufactures, sells and supports avionics systems that improve the safety, efficiency, and affordability of flying. Our modular and scalable products can be used as stand-alone devices or as fully integrated avionics systems. Markets served to include General Aviation, Business, Special Missions, Government / Military, Airline (regional/commercial),  Helicopter and OEM.
Avidyne:

For more than two decades, Avidyne Corporation has been a market-leader in the design and manufacturing of integrated avionics systems for general aviation aircraft. All of Avidyne's products are manufactured at our headquarters in Melbourne, Florida. We have additional design facilities in Concord, Massachusetts and Westerville, Ohio.
Featured Products:
General Aviation: Avidyne found success early with its Entegra PFD and EX500 MFD. Building on its continued success, Avidyne developed the IFD-series, its flagship product line. The IFD was designed as slide-in replacements for the GNS series but with features and capabilities of a true FMS with GPS/ NAV/COM, not just a single GPS resource.
Business Aviation: Avidyne's IFD FMS/NAV/COM is an easy-to-use, yet powerful design. The IFD550 and IFD545 provide SBAS/LPV precision navigation designed to meet accuracy and integrity requirements for ADS-B. Avidyne's FMS/LPV solution for legacy flight decks, installs in weeks not months saving on downtime and installation costs. The IFD Series is also a slide-in replacement for the old GNS. You can use the same tray and connectors. No need to cut up your existing panel.
Aspen Avionics:

Aspen's flagship product line is the Evolution Flight Display system, the most innovative—and affordable—glass cockpit system ever for certified general aviation (GA) aircraft. The Evolution system enables aircraft owners to upgrade their primary flight instrument "six pack" to glass cockpit technology all at once, or in stages. Easy and inexpensive software upgrades add new features and capabilities, while future-proofing the system and protecting owners' investments.
Make a Statement in the Skies